12F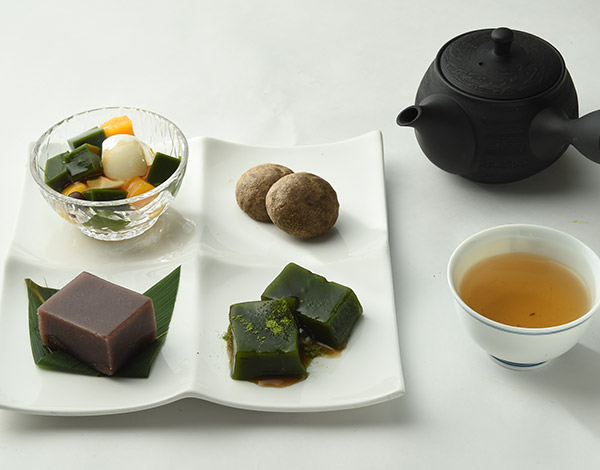 Tea cafe supported by the old traditional tea shop, established over 260 years ago.
I the 3rd year of Houreki period (1753) it was founded in Kaga · Kanazawa by Mr. Hayashiya Shinbei. Later in Kyoto and Uji the new tea garden was opened by the third generation Shinbei who repeatedly continued various planning and put all his efforts to create the "Hayashiya" that brewed the excellent flavor.
Based on Shinichiro Hayashiya's (the fifth) idea that "as we can not only drink tea, but also can eat tea leaves we can intake all the rich nutrition contained in tea leaves", it gives you the pleasure of using sticking tea and the moment of happiness.
Please enjoy sweets and food menu such as parfait with green tea and Matcha.
Place

12F
Open

11:00~23:00(L.O. 22:00)
lunch 11:00~15:00
Seats

52 seats
Private room

Semi-private rooms are available(~8 guests)
Budget

at least 1,350 yen~
Smoking

No smoking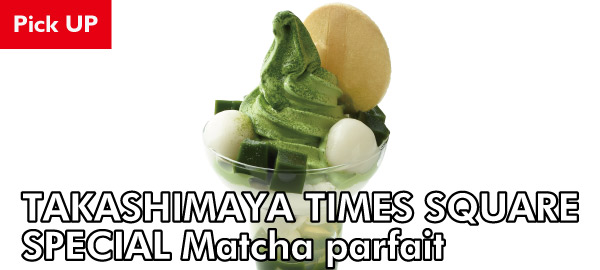 There are plenty sweets using Matcha in Japan, but its pioneering existence is "Kyohayashiya".
The 44th year of Showa Period (1969) marked the beginning of attempts to use Matcha for parfait which was popular at that time. Since then, we have developed a delicious sweets using fine tea and continued to propose a new tea culture.
There are Matcha parfait used only for "Takashimaya Times Square store" which you can taste only there, so we hope you will enjoy it once you visit our store.
Recommendations